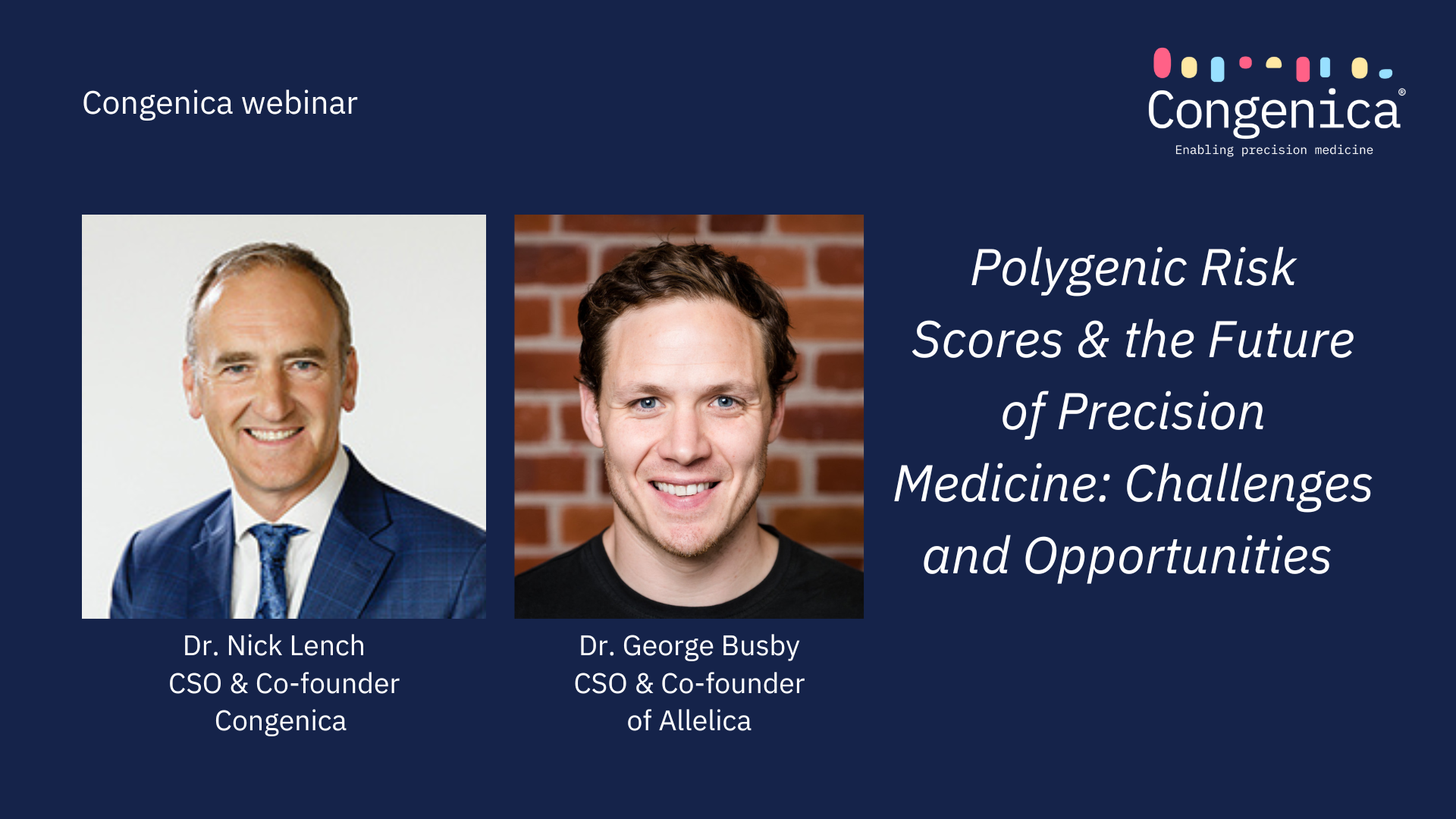 9 September 2021
Discover the role of Polygenic Risk Score (PRS) in advanced genomic risk assessment and precision healthcare in the UK.
In this webinar, experts explore the current clinical application of PRS, future opportunities, and the obstacles to widespread adoption. Dr. Nick Lench, CSO at Congenica, and Dr. George Busby, CSO at Allelica, discuss innovative applications for scalable genomic risk analysis of common diseases.
During this webinar, you will learn about:
The latest developments in Polygenic Risk Score research and clinical application
Advances in genomic risk assessments for common diseases like breast cancer
Emerging technologies available for PRS application at scale.