Prenatal exome analysis - finding the molecular cause of fetal anomalies, faster
Date: 14 July 2020
Time: 3pm BST (4pm CET | 7am PT | 10am ET)
Speaker:
Suzanne Drury, Clinical Genomics and Personalized Medicine Specialist, Congenica Ltd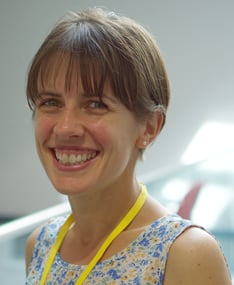 Around 3% of fetuses are found to have structural anomalies detected on ultrasound, the majority of which remain without a diagnosis following traditional testing methods.
Exome sequencing of fetal cohorts has yielded single gene diagnosis in anywhere between 6-80% of cases, dependent on inclusion criteria [1]. Application of virtual gene panels to analyse prenatal whole exome or genome data is a useful strategy to maximise diagnostic yield, however, analysis and interpretation can be challenging, even to the experienced scientist or physician.
In this webinar, Suzanne Drury, PhD will highlight the use of Congenica Prenatal™, demonstrating efficient, evidence-based molecular diagnosis of fetal anomalies and the pre-packaged expertise that this application brings. She will share how refined workflows lead to rapid causal variant identification and streamlined reporting.
Learning outcomes
Join us for this webinar to discover:
The diagnostic challenges clinicians face in prenatal settings
How to rapidly identify de novo variants
Maximizing efficiency and diagnostic yield with expert Curated Variant Lists and literature annotations
About our speaker
Suzanne Drury, PhD, is Clinical Genomics and Personalized Medicine Specialist at Congenica. Suzanne has over 18 years' experience of implementing advanced molecular methods to address clinical needs, from research to diagnosis. Prior to joining Congenica in 2016, she was Translational Research scientist at Great Ormond Street Hospital, developing and translating to routine NHS service next generation sequencing for rare disease, including non-invasive prenatal diagnostic assays. In 2015 she was awarded the Malcolm Ferguson-Smith Young Investigator Award for her work on exome sequencing for prenatal diagnosis of fetuses with sonographic abnormalities [2].
[1] Best S, Wou K, Vora N, et al. Promises, pitfalls and practicalities of prenatal whole exome sequencing. Prenat Diagn Published Online First: 2018. doi:10.1002/pd.5102
[2] Drury S, Williams H, Trump N, et al. Exome sequencing for prenatal diagnosis of fetuses with sonographic abnormalities. Prenat Diagn Published Online First: 2015. doi:10.1002/pd.4675