Are you striving

to provide

personalised treatment recommendations to every patient in your routine cancer care in a timely and cost-effective manner?
We are expanding our Clinical Decision Support (CDS) platform in Europe into Oncology and are looking for participants in our Early Access Program.
Despite advances in biomarker-based drug approvals and availability, precision oncology medicine remains largely underutilised in routine cancer care. Our scalable, future-prove and fully automated end-to-end solution is designed to rapidly provide personalised therapy recommendations in routine clinical practice.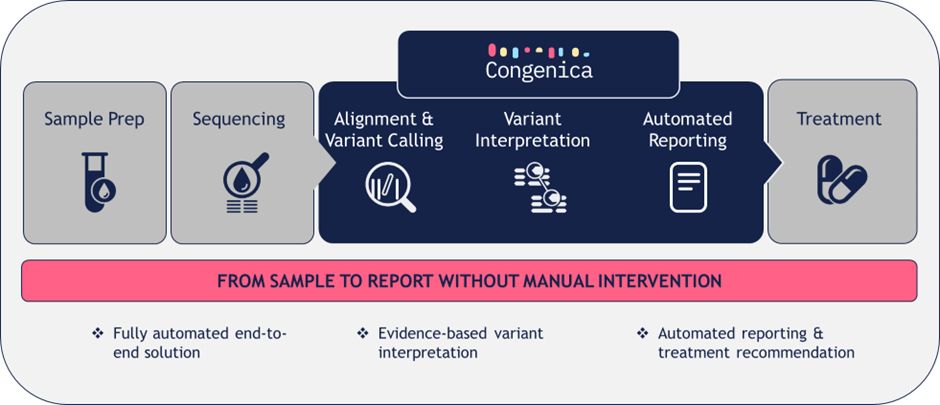 Key Features and Benefits
Fully automated, scalable and future-proof diagnostic NGS data analysis and reporting platform to improve turnaround times and operational efficiency

Automated, evidence-based driver variant classification for rapid and unbiased variant interpretation

Integrated clinical knowledgebase for rapid therapeutic matching & personalised treatment recommendations

Easy-to-interpret report focused on actionable insights to accelerate patient treatment

CE/IVD approved software for highest confidence in diagnostic outcomes.
---
If you are using TSO500 in your routine oncology diagnostics workflow and are interested in participating in our European Early Access Program, please complete the form below.