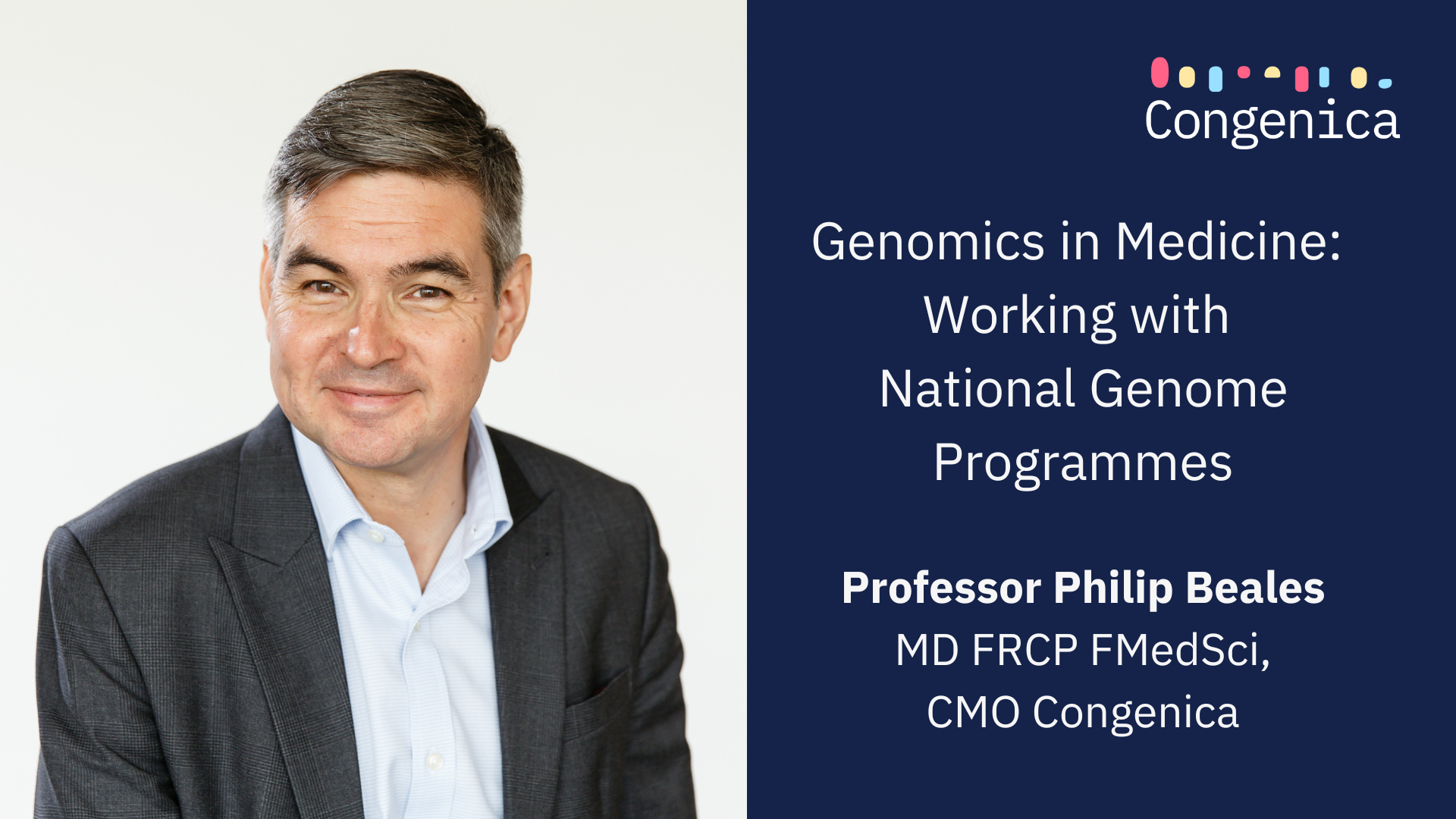 Professor Philip Beales, MD FRCP FMedSci, CMO at Congenica was involved in the 1000,000 Genomes Project from the beginning.
In this webinar that took place on 20 July 2022, as part of our Enabling Genomic Medicine (EGM) China event, Phil talks about the project in detail, the challenges, how they were overcome and how the project came to be so successful.
Register to hear more.